Organizing business, educational, cultural and touristic fairs, events, roadshows and journeys in Finland and Iran to promote relations in various fields.
We believe that developing countries can reach sustainable development if they learn how. How? One way is learning through interaction of people by exposure to the atmosphere of developed countries even for a short period. That is why we hold cultural events between Iran and Finland. Attending a cultural event or festival can open the eyes, accelerate the learning experience exponentially, and break the stereotypes.
Finland is one of the best countries in productivity of educational system. That is how our pedagogy experts can guide our guests for educational visits for instance. We believe that education is the best way to improve a society and create a role model culture. By organizing such educational events and issuing certificates of attendance, you can make that experience memorable.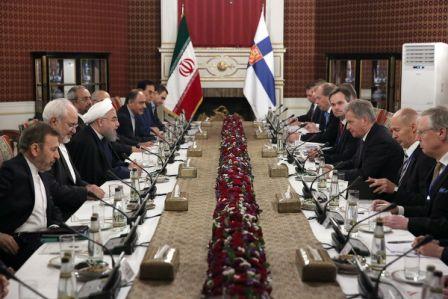 Iran, in addition has a rich culture and history that can be very interesting for a Finn. Organizing matchmaking and roadshow events can open up a compact package for executives travelling and staying for a short time in another country to maximize their time worth. Our experience has proven that such events although being traditional has a high return on the resources invested.
We are not a hospitality company so we mainly offer other services beside that which have a life expectancy much longer than a few day trip.
Our dedicated team in Finland and Iran can take care of the executive services on your behalf for festivals, fairs and so on with the goal to deepen the cultural and business relationships.