Providing Business consultancy services in Finland-Iran specifically in the fields of Energy and Environment.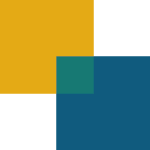 We assist both Finnish and Iranian companies to work toghether.
Our Business Consultancy Services in these countries covers the fields mentioned below.
-Consultancy services for Environmental and Energy Projects Department of Energy
- Feasibility studies
- Risk analysis and due diligence
- Market and reports studies based on the customer need
- Branding and marketing
- Matchmaking, event management and delegation planning.
- Co-development and project management by providing engineering team, training human resource and supervision
- Technology sourcing and creating new markets for SMEs and startups.
- Education services by facilitating education export to the Middle East.
- Legal consultation for the entry into Iran.
- Negotiation on behalf of our clients due to the understanding of Finnish and Iranian business culture.
- Facilitation of investment and finance.